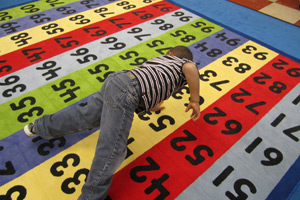 Transforms Education
Utilizes a kinesthetic, multi-sensory approach to and increase critical thinking skills.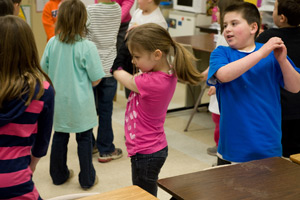 Transforms Health
Students exercise while they practice reading and math.
Transforms Communities
Community members support student learning, offer healthy meals and stencil community areas with math concepts.
Welcome to the National Math Foundation
The National Math Foundation weaves education, physical activity, nutrition and math into a comprehensive curriculum, in order to ensure long-lasting results. Read More!
National Math Foundation Summer Institute
Movement-Based Learning for Today's Children The National Math Foundation (NMF) has a unique, creative solution to support teaching children entrenched in a sedentary lifestyle. We invite you to learn about our curriculum, Math & Movement™, and consider submitting an application for our Summer Institute in New York.

Math & Movement™ is a multi-sensory approach to teaching math that incorporates physical exercise, stretching, cross-body movements, and visually-pleasing floor mats that allow children to practice using visual, auditory, and kinesthetic learning modalities.

For information, click HERE