The National Math Foundation provides support and resources for all stages of program development. Educators, schools, and school districts interested in supplementing their current curriculum with NMF programming, such as Math & Movement, may contact us for implementation assistance! 
By providing direct program support/funding, the NMF will make programming accessible to all school districts regardless of socio-economic standing. Through regular conversation and contact with our representatives, the interested party will receive assistance in the form of grant application support, direct funding, training, and/or complete educational material packages.
Here are ways to get involved NOW
Engage your students in at least 60 minutes of movement-based learning daily! Remember, you can make use of 'downtime' with cross-body movements, jumping-jacks, and brain-breaks. Follow this link to access free quizzes and learning activities that you can utilize in your classroom.
Follow us on LinkedIn, Facebook, and Twitter to find an upcoming family event, school workshop, or professional development training session near you. Most of these offerings are now virtual, so keep an eye out for upcoming sessions on our "Calendar of Events" page!
Notify your local school board, fellow teachers, and administrators about the National Math Foundation to grow interest and awareness of the positive impact kinesthetic learning has on student achievement.
Link our website to your Facebook page, blog, website, etc. to let others know about benefits of movement-based learning.
Reach out to our Program Manager at pm@nationalmathfoundation.org if your school or district is interested in participating in our ongoing projects!
NMF Programs and Educational Outreach
The "Outreach Plan" for the National Math Foundation is extensive and includes the following to reach the broadest possible audience
Virtual and in-person workshops and leadership training
Family learning events in math and reading
Playground stenciling projects
Interactive website pages to help visualize the Math & Movement curriculum and classroom data
Social networking outreach
Grant writing support for schools and community groups
National partnership and sponsorship development
Hosting Math-a-Thons across the country
High school and college student intern recruitment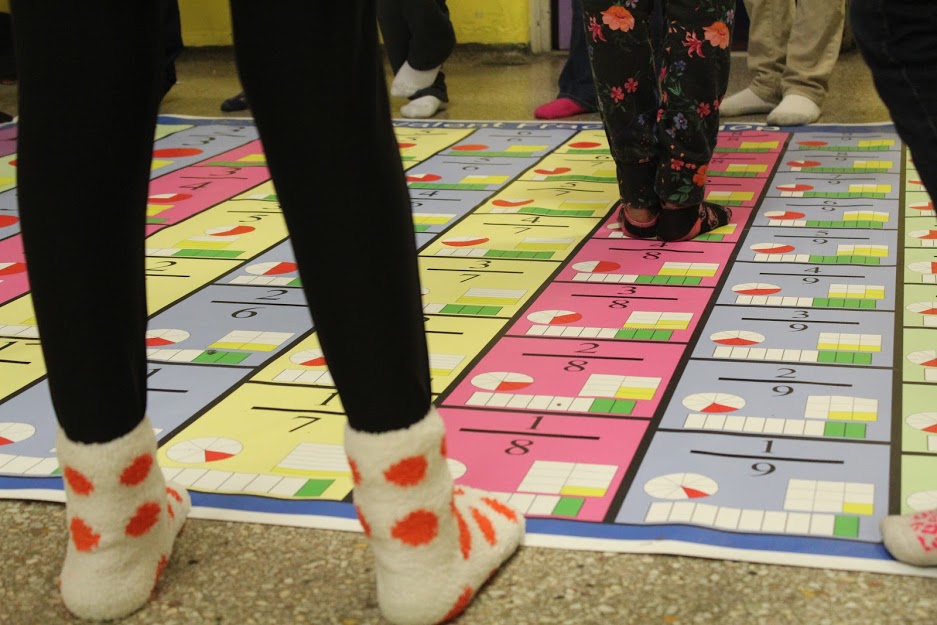 Learn About The American Rescue Plan
The federal government is sending funds to schools to help students get back to grade-level due to the COVID-19 pandemic. To learn more about how you can help to get those funds to the right places, click the link below.